Orthodontics for Kids
Are you concerned about how your child's teeth and jaws line up? If so, you must consider orthodontics for kids. The problems associated with a bad tooth and gum alignment extend far beyond aesthetics. They can cause abnormal tooth wear, chewing problems, gum damage, and difficulties maintaining good oral hygiene.
Where do Orthodontic Problems Come From in Children?
The majority of orthodontic problems in kids are inherited. However, these issues can also be acquired. For instance, thumb-sucking, poor dental hygiene, accidents, late loss of teeth, poor nutrition, and dental disease can also cause orthodontic problems.
In some instances, inherited orthodontic problems can be further complicated by acquired issues. Regardless of the cause, taking your child to an orthodontist who specializes in orthodontics for kids can help address the problem successfully.
What is the Purpose of Orthodontic Treatment in Children?
The main aim of orthodontics for kids is to create a healthy, functional bite. This involves ensuring that your child has the correct tooth alignment and jaw position. Here are some of the reasons to take your child to an orthodontist.
Improve the Function of Teeth
Teeth that are correctly aligned will make it easier for your child to bite and chew properly. Did you know that children's orthodontic problems can also affect how your child speaks? As such, orthodontics for kids can help clear the associated speech issues.
Self-Confidence and Emotional Benefits
Orthodontics for kids can also have self-confidence and emotional benefits. For example, when your child has tooth and jaw problems, they will be able to notice that their teeth are not the same as other children's. Other children may even mention it too, affecting your child's self-esteem and self-confidence. Bringing the child's lips, teeth, and face into proportion will improve their self-esteem and confidence.
Improved Oral Hygiene
Orthodontic problems can get in the way of proper oral hygiene. Fortunately, once these issues are corrected, your child can floss and brush effectively. Orthodontics for kids makes their teeth less prone to injury, decay, and gum disease. As such, taking your child to an orthodontist will promote better oral and physical health.
At What Age Should I Take My Child to the Orthodontist?
According to the American Association of Orthodontists, your child should have their first orthodontic check-up no later than age seven. However, if they develop an orthodontic problem before then, you should take them to an orthodontist who specializes in orthodontics for kids immediately.
As a general rule of thumb, children should get braces and other orthodontic treatments between nine and fourteen. This is because it's easier to move your child's teeth and jaws before they have gone through puberty.
Puberty is the start of adulthood, and shifting adult teeth and jaws requires overcoming already-positioned jaw structures and facial bones, making it more difficult. This is why orthodontic treatment in adults may require more than one approach and can sometimes include surgical techniques.
Types of Orthodontic Treatment for Children
There are several types of braces for children. Each type has its own pros and cons.
Traditional Metal Braces
Traditional metal braces have been around for a while. They are a tried and tested method in orthodontics for kids. These braces straighten the teeth using a system of archwires, brackets, and elastic rings. They basically apply force to your child's teeth, gradually encouraging them to move into their desired positions.
Self-Ligating Braces (Braces Used by Terrana Orthodontics)
Self-ligating braces are a new type of treatment that uses the same approach as traditional braces. However, they don't use elastic bands. Instead, the archwires of self-ligating braces are held by metal clips. Most experts suggest that these braces work faster than traditional metal ones when it comes to orthodontics for kids.
How to Get the Best out of Orthodontics For Kids
There are several other types of braces, including lingual, ceramic, and invisible options. Your child's orthodontist will assess the problem and determine the most effective approach. The orthodontist will also give you clear guidelines and recommendations about oral healthcare and how to maintain the type of braces your child will have.
It's crucial to follow these guidelines as closely as possible. This will reduce the chance of oral health issues while your child has braces. It also helps to shorten the treatment period.
There is much more to orthodontics for kids than just looks. While an improved look is a plus, and it's the most noticeable result, there are functional and health benefits associated with orthodontic treatment in kids. The good-looking smile from orthodontic treatment is just an outward sign of better oral health, which sets the stage for your child's overall well-being.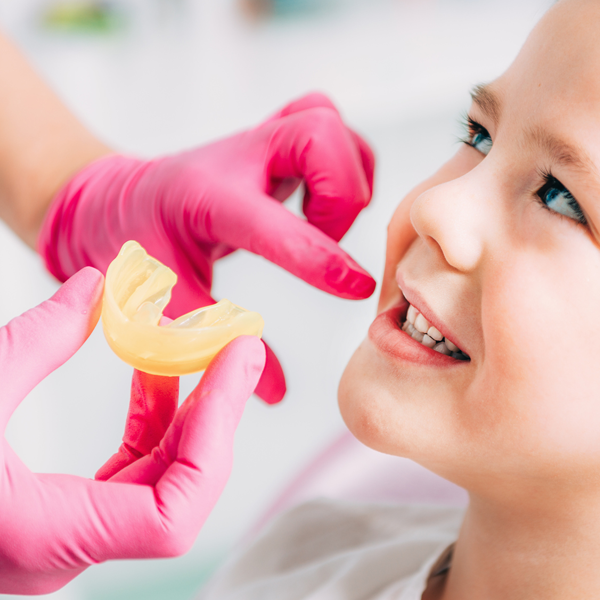 Orthodontics For Kids Summit, Madison, Short Hills, Springfield
3 Easy Steps to Get Started