Reverse pull headgear is an appliance that is also known as a face mask and is recommended for correcting an underbite in growing patients.
Patients have typically been prescribed this appliance for 16 hours per day to get the maximum results, this allows patients to wear the reverse-pull headgear at home, avoiding wearing it at school, work, or during any active sports. Treatment time is usually 12-14 months, although this will vary depending on the severity of the patient's underbite and the rate of skeletal growth.
Patient cooperation is important with any treatment including treatment using the reverse-pull headgear. If you do not get your prescribed number of hours in, it won't work. However, if you commit to your treatment and wear your reverse pull headgear consistently and as directed, you will see fantastic results. Some general advice about the reverse-pull headgear:
Do not remove your headgear before the straps are disconnected.
Avoid lifting your headgear over your face.
Be sure to remove your headgear before playing sports.
Remember to bring your headgear to every appointment with Dr. Terrana.
If you find your headgear very uncomfortable or think it may have a problem, call us right away. We will book an appointment to analyze the fit of your headgear and make adjustments if needed.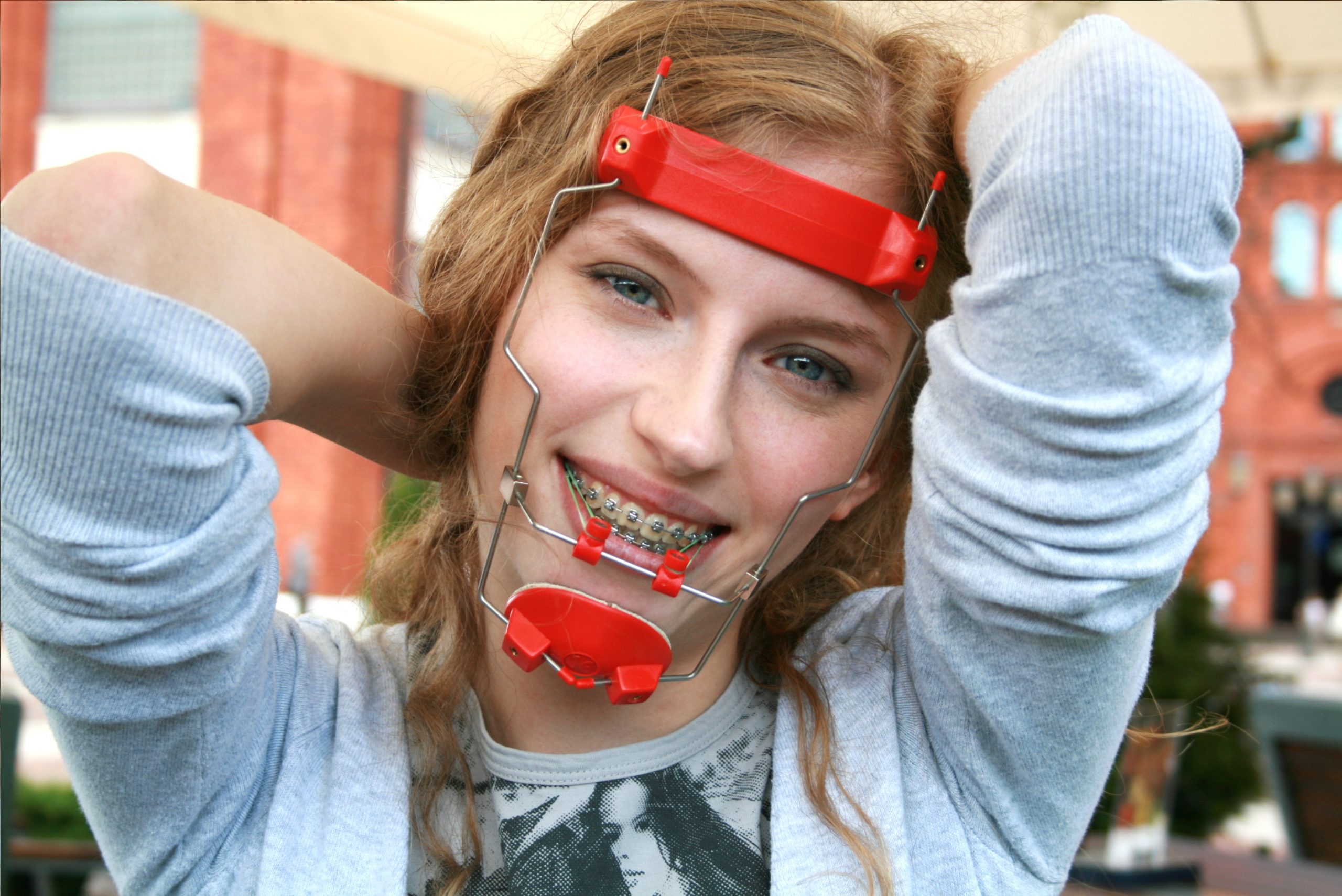 3 Easy Steps to Get Started