It is very important to us that every patient can make an informed decision, we invite you to learn more about the Invisalign process before you decide if it's the right treatment option for you.
The first in the process is to determine if you are a candidate for Invisalign treatment. Dr. Terrana will decide this based on the records of your teeth. If Invisalign is right for you, Dr. Terrana will use the digital scans of your teeth to map out your treatment plan and establish the length of your treatment.
While treatment time varies from patient to patient, the typical treatment length is between 12 and 18 months. Based on the specific movements Dr. Terrana maps out, a set of clear aligners are created. These are aligners are made from a comfortable proprietary material that will not cause any irritation to the soft tissues inside your mouth. You will then begin wearing your aligners as many hours as possible, removing them only to eat, brush, or floss. For the best results, you should wear your aligners at least 22 hours per day. With each aligner, your teeth will move a little closer to their optimal position. You will also have some checkups with our office, usually every 8-12 weeks depending on your progress.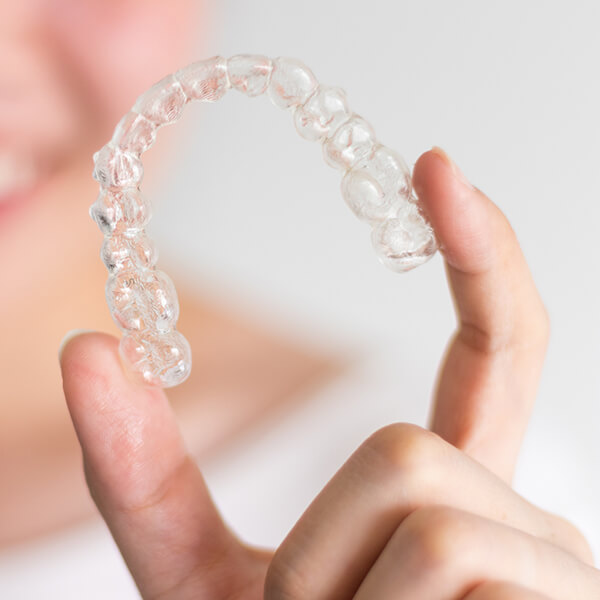 3 Easy Steps to Get Started