Clear Braces
Everyone wants a beautiful smile. Unfortunately, for most people, metal braces are not an option. Most are concerned about our looks, even during orthodontic treatment. While there are now more options, including Invisalign, there are cases where traditional braces are the only solution. The good thing is you can still strike a reasonable balance between aesthetics and effective treatment. You can go for clear braces. But are they as effective as the traditional metal ones? Read on to find out more about this treatment option.
What are Clear Braces?
Clear braces are the same as metal braces. The only difference is that they are less noticeable. This is because they are made using tooth-colored materials. Clear braces can be used to correct complex orthodontic issues. This includes addressing problems like crowding, overbite, underbite, and tooth misalignment. These braces are usually recommended for teens and adults concerned about their looks.
You should also know that there's a difference between clear braces and clear aligners, also known as Invisalign. Ceramic braces use components that are similar to traditional metal ones. On the other hand, clear aligners use plastic trays.
Things to Note About Treatment With Clear Braces
Here are some of the things you should know about clear braces.
Clear Braces are Attached to Teeth
Most people know that one of the advantages of Invisalign, which is another clear treatment, is that it's removable. However, this is not the case with clear braces. They are glued to your teeth, just like traditional metal braces. This means the duration of treatment could be shorter than it is with Invisalign, which can save you from extra appointments. Also, you don't have to go through the hassle of remembering to put them back in your mouth.
Oral Hygiene is Important With Clear Braces
Because clear braces are always in your mouth, you should be very proactive about oral hygiene. The ceramic material can be easily stained. This means you may also need to avoid certain foods that can stain your teeth. Your orthodontist will show you how to clean your braces and brush your teeth, so you don't end up with oral health issues.
Food Restrictions
Just like with metal braces, there are certain foods you can't eat when you have clear braces on. For example, you can't bite directly into sticky or hard foods. You should avoid eating popcorn at all costs. In fact, you should look up an entire list of foods that can damage your braces.
Regular Orthodontic Visits for Adjustments
Clear braces require you to visit the orthodontist for regular adjustments. You can think of them as adjusting the braces to suit your current tooth positions. That helps the braces keep encouraging your teeth to fall into position and correct your smile. During these visits, the orthodontist will recommend how to deal with oral health while you have braces. It's crucial to follow their instructions as closely as you can. This ensures you sail through orthodontic treatment without complications.
Clear braces are the best option if you are dealing with complex orthodontic issues but are unwilling to move around with traditional metal braces. They offer the same benefits as traditional metal braces and are better aesthetically. You can discuss this option with your orthodontist and determine whether you are a good candidate. Getting any orthodontic issues corrected as soon as possible is important. This will not only improve how you look. Orthodontic treatment also has oral and overall health benefits.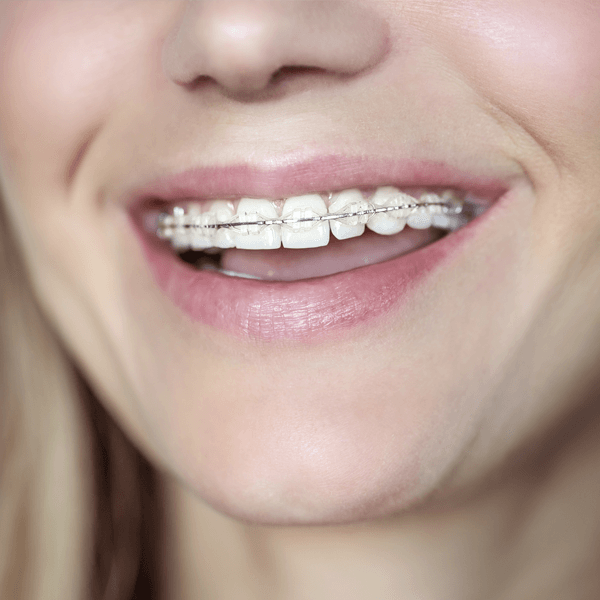 Clear Dental Braces Summit, Madison, Short Hills, Springfield
3 Easy Steps to Get Started